We review the four research tasks after the invasion of Team GO Rocket: A worrying situation. Everything you need to know in this way.
Good never rests, even in summer, and it 's time to prove it to Team Rocket GO , which these days has invaded the Poképaradas of Pokémon GO and filling all of dark Pokémon . Niantic has published the details of the summer update of the game, which brings with it a special investigation called A Worrying Situation . In it, the developer proposes to stop the evil organization's feet, something that we can only do by fulfilling four different challenges (all of them with their corresponding reward, which can be as valuable and interesting as a Murkrow or Sableye ).
Before leaving you with a complete list of all the challenges , we recommend you take a look at how to find and fight the Team GO Rocket , as well as the tutorial to catch and purify the dark Pokémon and our guide to calculate IVs with the new system of assessment . Readings that will surely help you get the most out of the new contents of Pokémon GO . In the same way, we remind you that all the details about the August Community Day are already published , which will be celebrated earlier than expected and will have Ralts , the fairy / psychic pokémon, as a great protagonist. Now, we are going with the list, which will be expanded with new challenges over the coming weeks.
A worrying situation (1/4)
Evolve 2 Pokémon
Give more power to a Pokémon 5 times
Rewards : Murkrow and Sableye + x1000 Stardust + 1000 PX + 1000 PX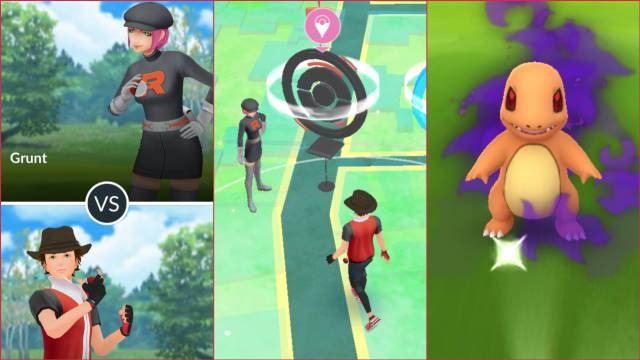 A worrying situation (2/4)
Capture 2 Dark Pokémon
Defeat 3 Team GO Rocket recruits
Rewards : x2000 Star Powder + 2000 PX + Golden Frambu Berry
A worrying situation (3/4)
Purify 3 Dark Pokémon: 3000 PX
Purify a dark Pokémon of Fire / Water / Plant type: 3000 PX
Rewards : x2000, 5 Silver Pinia Berry, 1 Carameloraro
A worrying situation (4/4)
Completes automatically: x1000 Stardust
Completes automatically: x1000 Stardust
Rewards : 1 MT Charged Attack, 1 MT Rapid Attack, 3 Carameloraro