With the change of month, new field research tasks arrive March and April 2019. Learn what we can find during these months in Pokémon GO.
We are already in March, which means there are new changes in Pokémon GO. During the past month we had the opportunity to meet with Palkia in the level 5 raids. Now, it is Dialga who takes her place and leads the raids until March 28. This makes the rest of the bosses have also changed.
The rewards in field research have also been so modified. The legendary birds have stopped appearing and now the Regis enter the rewards. In such a way that when accumulating the 7 weekly stamps we can obtain Lugia, Ho-Oh, Entei, Raikou, Suicune, Registeel, Regice or Regirock as final prize.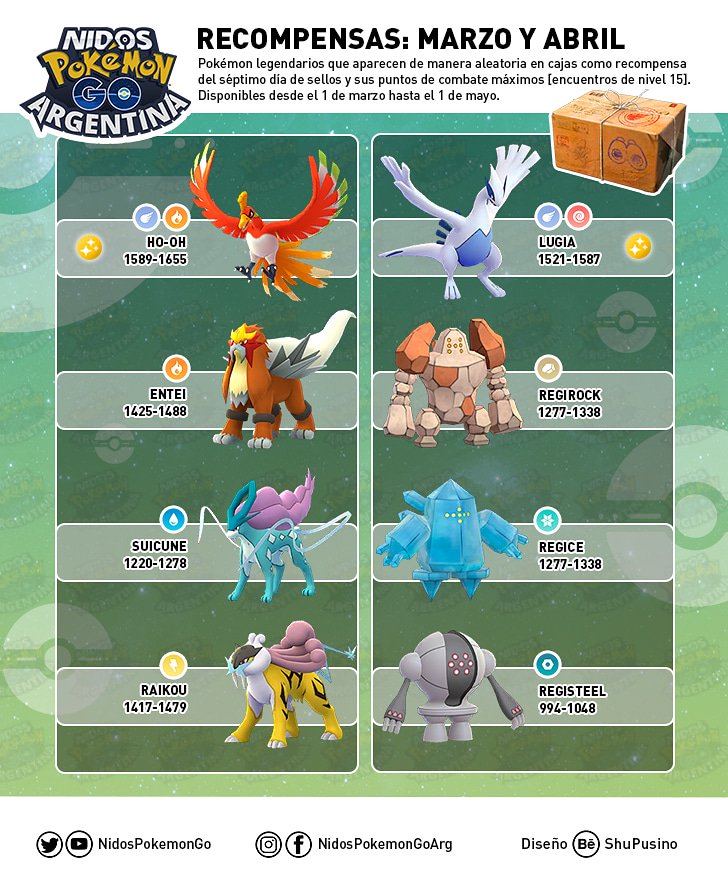 However, field missions have not changed much. We also show you what are the tasks in the field research that you can find during the month of March and April in Pokémon GO .
These are the tasks in the field research March and April 2019 in Pokémon GO
The list has hardly been modified. The biggest change is in the mission of Spinda , from which you can get your form number 2 . You can see what are the forms that have come out so far in Pokémon GO.
Otherwise everything remains the same. These missions will be available during the month of March and April.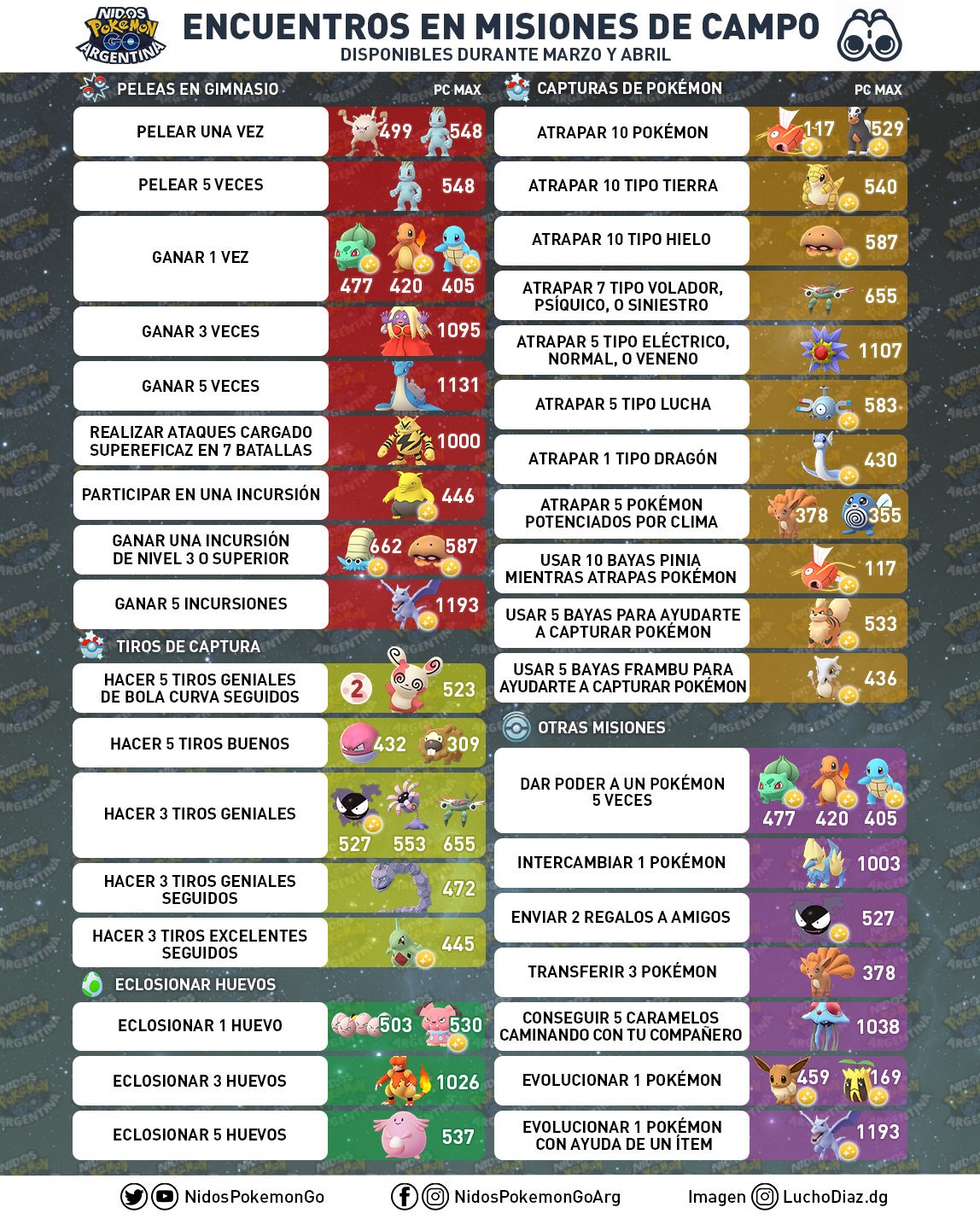 Do not forget that the March Community Day will take place on March 23rd. Treecko will be the protagonist of the monthly event. In addition you can already get Smearglewith the "Instant GO" mode , the painter Pokémon will make a photoboom every day.